MAKE A BIGGER IMPACT 😍, EXPLODE YOUR INCOME 💵 & HAVE FUN 😎 WHILE HARNESSING THE POWER OF VIRTUAL EVENTS! 👩🏻‍💻🧑🏾‍💻👨🏼‍💻
I'm going to teach you how your next virtual event can be profitable with minimal effort in only one day!
WEDNESDAY SEPTEMBER 08, 2021
register to attend
ARE YOU READY TO BUILD YOUR OWN PROFITABLE Virtual EVENT FOR YOUR BUSINESs?
The world needs what
YOU

have to offer and now more than ever technology makes getting your message out easier than before.
Virtual Events ARE a $94.04 Billion Dollar 💵 Industry and IT'S EXPECTED TO GROW BY 28% by 2028!
Are you GOING TO TAKE ADVANTAGE of this OPPORTUNITY?!
 Maybe you have attended a few virtual events and some have been boring 😩, some have been a complete pitch-fest 🙄, and some have been life-altering 😍!
Maybe you have a membership, program, course or would like to have one and you have been pondering if you should do a virtual event… maybe a summit, maybe a live experience, maybe a combo? 🤔
OR
Maybe you have created several types of virtual stages to sell your program BUT you feel like something is lacking 😰… or it takes you so much effort to fill up that room?
No matter where you are in this journey… there is no better time than NOW to design & launch a new virtual event for your business and your ideal audience. 🙌🏻
You just cannot afford to wait. 
By keeping this to yourself, you are leaving lives unchanged 😢 and money 💵 on the table for other less skilled people than you take it away. 😰
BEFORE I TELL YOU MORE ABOUT IT, LET'S TAKE A STEP BACK AND TALK ABOUT THE REAL ISSUE HERE… BECAUSE HOUSTON WE GOT A PROBLEM! 
Would you walk around with a Discman when the whole world is streaming on their smartphones? 📲
Would you flaunt your VHS movies when the world is on Netflix? 🖥
Would you insist on using MySpace when everyone is on Instagram? 📱
Why do you insist then, on using the same strategies for your business that someone developed years ago in a very different, very less saturated savvy consumer crowd online? 😑
A place where there was no pandemic and everyone believed the "perfect webinar" was indeed perfect for all audiences?! 🤯
Listen… 📣
Buyers preferences have changed!
Buying consumer behavior has changed!
Marketplace has changed!
Our habits have definitely changed!
Our values have been flipped over, our preferences are way different after 2020 (thanks COVID you heartless son of a b*tch) 🤬
BUT your gurus have been touting the exact same courses and strategies for years! 🙄
Like, make it make sense!? 🧐
To use the same promo strategies before 2020!! 😣
The same copy tactics… 🤯
The same launch steps…😳
When the whole world has changed SO drastically!? 🥴
5 Urgently Compelling Reasons

 
You Should Launch your next virtual event RIGHT NOW!
1. The world needs YOU and your expertise wrapped up in a bite-size, easily consumable package that will entertain them and educate them at the same time… there is no better time than NOW to do it.
No matter where you live.
2. The beauty of virtual events is that all you need to make it happen is a computer and a good internet connection. Everything is now online, and by 2022 even as the world returns to in-person events… virtual has changed the game. Are you ready for that?
No matter who you are!
3. Your leads want YOUR knowledge, your grey matter, your thought process. You can establish yourself as the subject matter expert with virtual events, no one cares where you live, what degrees you got in college and even if you attended any formal education. (Says the latina business owner from El Salvador writing this as she hears the rooster singing next door).
No matter what you want to teach!
Take a look at what people are searching online to learn: 
Python, healthcare, java, finance, marketing, relationships, s3xuality, music, writing, languages, psychology, self development, design, accounting, programming, web design, photography, law, history, spirituality, etc.
4. No matter where your students are;
The beauty of the internet is that you can reach anyone in any place in the world with an internet connection. All in-person events had to either pivot to virtual or die. Most decided to pivot to virtual and survive! This is the first innovation in 50 years inside the event industry. BIG THINGS are happening!
5. No matter how much time you have;
I created my first ever virtual summit in less than 60 days while I was also taking care of my clients' summits and it only took me like 2 to 4 hrs a day. Plus I also have a life and a boyfriend to give attention to. 
Here's the thing though… I know what you are thinking… I know about all the sanity-sucking nightmare events can be and virtual is not an exception. But hear me out…
I Can help you take all the guesswork and make a plan
That's both time-efficient and profitable. 
Introducing the one-day LIVE virtual event…
We Believe In Fun, gettin' sh*t done & Transformational virtual Events!
Stage 1 planning
With this workshop, you'll learn how to plan an amazing virtual event that will be sure to wow your attendees. We'll cover the basics of planning a successful virtual event from start to finish.
stage 2 creating the experience
You'll learn how to choose the right topic for your audience, what type of virtual event you should do and why, and how to set up a date that works with everyone's schedule.
Stage 3 defining the tech
You'll learn what easy technology you can use and still make a high impact with your virtual event.
Virtual events are the best way to connect with your audience. You can reach people from all over the world, and they don't have to travel or worry about time zones. Plus, it's easy on your budget!
This is a one-day workshop where I'll teach you everything you need to know about hosting a successful virtual event – from deciding what type of event it should be (and why) and what technology you should use, all the way down to setting up dates and knowing how much money it will make for you in return. It's never been easier than this! Sign up now before we sell out!
What are you waiting for?
Reserve your spot today by clicking Button "Register to Attend" below!
So, Wouldn't it be incredible to take the guesswork from planning your next
fun

,

enlightening

, and

transformational

VIRTUAL event?
… without trying to piece it all together by winging it from what you think you know and what you learned from attending some yourself. And having a so-so outcome…
I am bringing in this one-day LIVE virtual event all my event planning, producing, and technology expertise plus financially friendly to fill up your programs and sell your high ticket offers with ease!
Build Your Own Virtual Stage LIVE

is bringing together a One-Day Experience to help you take the leap to your next level!
Plan your next transformational 🦋 and fun virtual event. Fill up your programs EASY with the ideal person, in ONE day without endless sales calls! Attract your ideal customers by creating transformational experiences online that make an impact even if you aren't tech-savvy… 😉
Don't spend hours researching or stressing 😩 about how much work goes into creating a great virtual event. Let me show you everything there is to know about them so you can focus on what really matters – making sure people have a transformation and fun at your next one! 😎
And don't worry if it sounds like too much work – I've got all the tools and workbook ready-to-go so all you need to do is fill in the blanks. It's never been easier than this before! 🙌🏻
With my NO FLUFF NO BS Policy. You will get the theory AND the actionable steps! 
Each part of the virtual event is designed to help you accelerate your success with the focus on planning it to be fun, enlightening, and transformational experience for everyone. plus easy to access & use technology!
I am a virtual event planner and marketer who helps ambitious entrepreneurs grow their businesses. I am a girl who loves to travel and paint. I have an Event Planning Degree from Universidad de Palermo.
And I have been working in the online space for over 6 years and have helped hundreds of people reach their goals through content marketing, social media, virtual events, and video production. My motto: "It's not about what you know; it's about how much you care."
My mission is to help experts create authentic and profitable connections with their customers through outstanding experiences using virtual events. 
I started my career as a VA (virtual assistant) helping people with administrative tasks from home. Two years later I transitioned to blogging while also doing some web and graphic design freelance work on the side.
I also learned to built conversational bots with Manychat and became their Partner in 2018. In 2019 I started producing digital summits which I loves because it allows me to connect with other like-minded women around the world and empower them to create change in their lives and their clients lives. 
Don't take my word for it… take theirs:
I have had the pleasure of using Anna as my event production manager for all of my 3 free online video series/summits over the past 3 years. She managed all aspects of production, including monetizing all three summits. The first one more than paid for all production costs through the sale of the series. The sales for the second series earned more than twice the cost of the series production and I anticipate that the third, which is now in production, will do even better.
This doesn't even begin to cover the money that I've made from the expansion of my business through her support of my events. My second launch brought in over $60,000 in ONE month in client service sales. I could not have reached that number without Anna.
Anna is organized, enthusiastic, a great communicator, reliable, accountable, accessible, responsive, knowledgeable of all aspects and creative! I could never have asked for a better event manager! I didn't even mention reasonably priced! I know people who pay much more and end up with a sub-standard product, which would not happen with Anna.
Anna is an absolutely fundamental part of my online success! I'm constantly telling her that I don't know what I would do without her and I mean it.
"I've been hosting out of this world, life-changing, amazing in-person events for years and in 2020 I started doing them online, for obvious reasons. All my experience and confidence went out the window when I started my online events so I reached out to Anna Andrea for help and support.
I had heard really wonderful reviews about her and her work. I wasn't disappointed with my decisions! She gave me great ideas and suggestions to implement during and after my events. I'm so grateful I got to work with Anna Andrea and that my online events are a huge success!"
"Irresistible Marketing & Design Agency (Anna and her team) did a fantastic job with creating a website and opt-in for my 21-day summit. They went above and beyond with keeping me accountable for certain items they needed to complete the website. They also resolved any minor link problems in a very timely manner! I would highly recommend them!"
"Working with you all has been a pleasure! Your experience with summits benefited me because they were able to break it down into bite size steps. They have an idea of the whole picture and they help you market it in a larger way."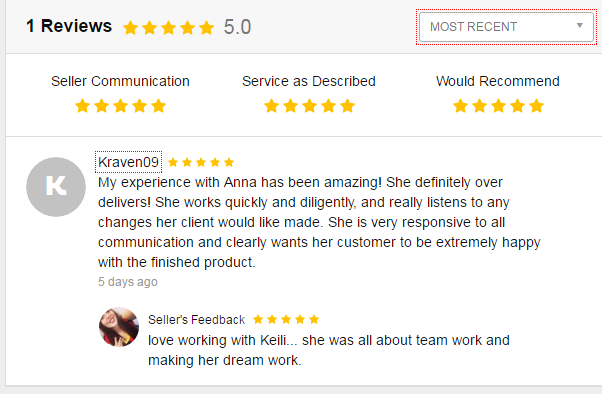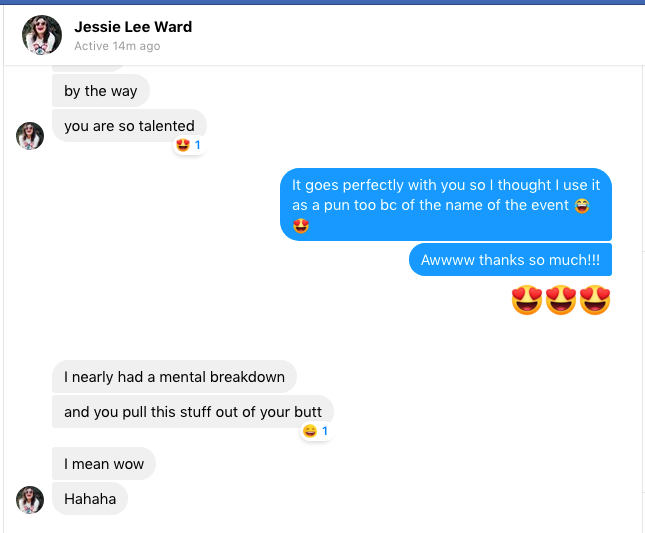 here's what you're getting now:
General Ticket
Get access to the live virtual event
Access to the Virtual Event & Dashboard, a $2,000 value

Exclusive Zoom Link

The Ultimate Irresistible Virtual Event Workbook, a $97 value

Access to an exclusive Facebook community, a $197 value

Virtual Swag Box, a $197 value

BONUS: 30 Min One on One Call with Anna Andrea

Replays are not included

Worth $2,491 USD for Only $47 USD!
VIP Ticket
Get access to more than the virtual event
Access to the Virtual Event & Dashboard, a $2,000 value

Exclusive Zoom Link

The Ultimate Irresistible Virtual Event Workbook, a $97 value

Access to an exclusive Facebook community, a $197 value

Virtual Swag Box, a $197 value

Replays of Sessions lifetime access, a $297 value

BONUS: 45 Min One on One Call with Anna Andrea

VIP Party @ 8:30 – 9:30 PM EST — Snacks, Cocktails & All Your Virtual Event Questions, a $97 value

Laser Coaching from 12 PM to 2 PM EST (for those who submit their date, topic, and logo!) a $297 value

Worth $3,182 USD for ONLY $97 USD!
This All Sounds Great But... (FAQs)
Why This Course and not another one?
Virtual Events are now essential pieces of our marketing efforts. Now more than ever we have to adapt to what the 2020 year has brought us. Anna Andrea has been working on producing virtual summits since 2018, events since 2008. She graduated from Universidad de Palermo with an Event Planning Degree and with a 1st place prize of the whole department in one of her events. She knows how to create experiences that are unforgettable in-person or virtually. Just ask all her event attendees and clients. This is not a snooze event, this is a get to an action plan.
Will This Really Work For Me?
You know the answer to that, it works if you work it. If you apply it and not just do one virtual event. Your goal is to create a yearly or bi-yearly or quarterly experience that your attendees come back excited to participate in and throw you all the cash you ask for.
Granted, most in-person events are a big investment and not all of them break even or even profit BUT a lot of companies and business owners keep doing them because it's part of their community loyalty programs.
A LOT profit can be done during an event. With virtual events is the same, you need to create an experience and it can be even better!! I have seen reports of some making well over 6 figs. even 7! 
What if I have no list, no audience NOTHING?!
That's OK!
Most of my clients started with 0 (I did too!) and now they are at thousands of emails in their list of quality leads and buyers. Honesty? I am at the hundreds still, gotta keep doing more events 😉 that's how it works. This way you will expand your network and net worth.
Having speakers come to speak to your event is a must when starting out. After you have grown your audience you can offer them only with you virtual events!
What if I do have a list why should I care about virtual events?
1 quarterly Virtual Event with a High Ticket Offer can give your audience exactly what they need from you, the best way to give them access and results is with these types of virtual events.
Also, you can use 3 live virtual events to sell your higher ticket programs and not in one on one discovery calls!! Say goodbye to sales calls and proposals!!
What if I have NO time?
It will only take a couple of hours a day and I will show you how to batch create for the pe-recorded sessions. If you don't have time the best thing to do is to hire a team like mine (or mine!) to do all the heavy lifting and you only focus on the content and the interviews.
You know how it is, if you don't have time have experts take care of it for you. If you have time, learn to do it all yourself with my help so I can cut off all the noise and distraction to get your virtual event DONE!
What if I am a Tech Noob?
NOT TO WORRY! I will help you set it all up! 😌
There is also a whole 2 weeks dedicated to this! Were I will guide you on how to DIY it or I'll do it for you in the VIP package. 😎
We will meet in Q&A and you can ask all the questions you need and we will do it together. Also, let me give you some peace of mind: you are using a tech device to read this... you got tech nipped in the bud!
YOU GOT THIS. I GOT YOU TOO! 🤗
Can I Trust You Help Me?
Yes. I got you, I have been in the online space since 2014, events since 2008 and my clients love me. (Did you miss the testimonials?) 👆🏻
Events change lives and virtual events are NO different!! Let me help you launch yours!
How Much Time Do I Need to Spend on Building a Virtual Stage?
The planning we will do it together in this One Day Live Experience. Then the rest I can help you with it inside my 90 day Program.
I am not gonna lie to you, this WILL take time out of your day.
IF you work on the foundations and the basics first (all in this One Day Live Experience) the creation and launching will be easier to do. And if you hand this off to me, you will have more peace of mind.
Why can't I plan the VIrtual Event By Myself?
You can, I know a lot of people who do. But if you've never done one it can be super overwhelming planning all the pieces. Also very frustrating when things don't work or you have no support.
With this one-day immersive workshop, you will get all the tools to plan it yourself with my assistance! But with the knowledge, there is power and this will give you the answer to all the questions you would have to search google.
And a lot of time wasted when I can give you the map and help you launch your next virtual event.
Is there a refund?
No, all sales for this One Day Live Experience are final.
If you are not ready to work smart and make a bigger impact, I get it... it's not an easy decision but it's a simple strategy that can help you scale in ways no other strategy can. Seriously ask the top 3%.
Follow me on SM & ASk any questions too: